Who!
The Saint Louis Linux Users Group (STLLUG) is a non-profit, volunteer group that provides education, information and/or support for Linux users.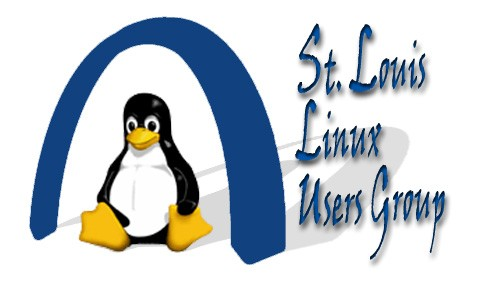 What!
ONLINE Sessions
NO PHYSICAL MEETINGS until further notice.
ONLINE session will use ZOOM remote video meeting service on 21 December 2023.
Connection instructions will be first sent to our mailing lists and then linked here .
---
To Be Determined
By the Steering Committee
Normally an Abstract/Background/Details/History/Outline/Summary/Walk-through will be listed when available.
---
SLUUG Sponsored meetings in the STL Metro Area
Click here if you do not see mini-calendar below
---
Monthly Meetings
This Saint Louis MO, STL Linux Users Group (STLLUG) meets monthly to learn and talk about Linux. To avoid back-to-back meetings, this GNU/Linux Users Group usually holds its meetings ( eight days after ) on the second Thursday after the monthly meeting of the Saint Louis Unix Users Group (SLUUG). Eight days after would either be the third Thursday or the fourth Thursday of each month.
These meetings are free, public and open to all.
We begin gathering about 6:00PM to test microphones, screen sharing and webcams. At 6:30PM we start with introductions, announcements, current events of interest, and a general CALL-FOR-HELP segment. Then we will go into the presentation of our main topic, sometime after or around 6:45PM.
A SLUUG Special Interest Group
STLLUG is loosely affiliated with the St. Louis Unix Users Group (SLUUG), as one of its Special Interest Groups (SIG). Under SLUUG care, web page support is provided. Individual membership dues, fees or other charges are NOT required. These meetings are free, public and open to all.